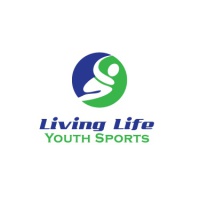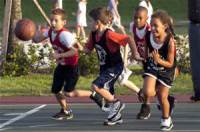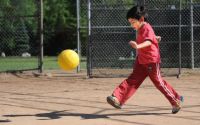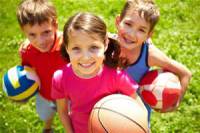 Living Life Fit P.E. in the Park
Kickball After School Program
Basketball After School Program
The Living Life Fit program will introduce youth to a variety of sports and fun fitness based activities. Living Life Fit is a curriculum based program that teaches goal setting, healthy lifestyle habits, physical fitness, movement, and working with others.
Living Life Fit P.E. is for elementary aged youth and will take place one evening a week from 4:30-6:00pm at various local parks in Ahwatuakee, Chandler, Gilbert, Mesa, Queen Creek, Fountain Hills, and Scottsdale as scheduled.  Pay on a class by class basis or several classes at once.
 
The Kickball program will allow students to enjoy the game of kickball while learning basic field sports concepts. Outs, innings, runners, fielders, batting order will all be taught as well as kicking, catching and throwing.
The Basketball program will introduce youth to the basic and intermediate skills of basketball, which include  dribbling, passing and shooting.  Advanced concepts will  also be covered,  including conditioning and plyometrics, offense and defense.  Multiple levels of instruction will allow each student to develop their own skill set.